Silk Cashmere Popular Colors for season SPRING/SUMMER 2020/2021
Share
Issue Time

2020-08-21
Summary
Silk Cashmere Popular Colors for season SPRING/SUMMER 2020/2021
Silk Cashmere Popular Colors
for season SPRING/SUMMER

2020/2021
Inspiration gives us the vigor to create new designs and to work hard to ensure those designs fit within our personal image or vision. It is when we are inspired that we produce the dynamism that reflects our work. Inspiration is the stimulus we need to brainstorm and to plot out new ideas to bring these concepts to life. And it is that creativity which allows us to design things that are fresh, new, bold, and original.
The ability to stretch your color gamut, balancing bold and bright with neutral and classic. Here is guidance as you start developing your color palettes for Spring/Summer 2021
As a Cashmere Sweater Manufacturer, Ewsca Cashmere knitwear products will follow below popular cashmere colors. Ewsca Cashmere can arrange OEM OBM ODM cashmere knitwear for you, in small MOQ 100pcs/style/color.

SUMMER BOUQUET
Pale hazy petals combine with exotic pinks and an herbal green to create a fresh summer palette that celebrates the positivity and happiness of colors from nature.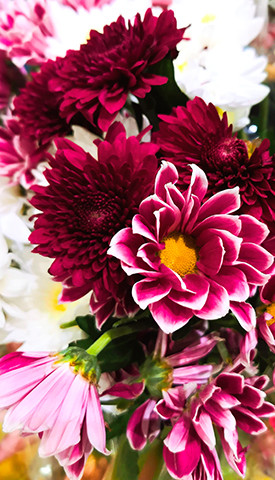 INTOXICATING
A vibrant yellow, sweetly scented lavender, fragrant pink and a cool green combine to create a dynamic contrast with a crisp aqua. A creamy white adds freshness.